Welcome to Wichita Falls At War : The Great War On the Home Front. Our project goal is to research the Wichita Falls and North Texas home front experiences during World War One. This research project is sponsored by Midwestern State University and the Council of Public Liberal Arts Colleges (COPLAC). The authors were selected to participate in this national study of the Great War on the home front. This study is conducted through an online course titled Century America. Project teams from five other COPLAC college campuses meet weekly to share updates and provide research assistance. Each team works respectively with their own communities. These individual contributions combined enhance our understanding of the Great War.
Wichita Falls served the allied front by sponsoring an aviation training field, organizing civic groups, and developing a military training camp near Lake Wichita. The authors also investigated the Spanish Flu outbreak of North Texas in addition to the roles women preformed in health care and education.  The sources used to conduct the research was found at the Wichita County Archive, the Wichita Falls Public Library, Midwestern State University Special Collections, and the Public Library in Burkburnett, TX.  The authors, Joseph Hadwal and Laura Galbraith, are both undergraduate students from Midwestern State University located in North Texas. The team worked together to gather, organize, and analyze the research needed to create this site. Joseph and Laura have also presented their research in multiple conferences in several states including Texas, Illinois, and Mississippi. This research won recognition at the Alpha Chi Conference through a panel award in March of 2015.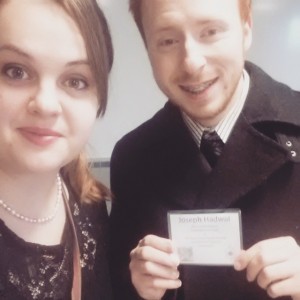 "Call Field Entrance" image courtesy of Wichita Falls City Cartographer Paul Bata.